Tag archives for Apple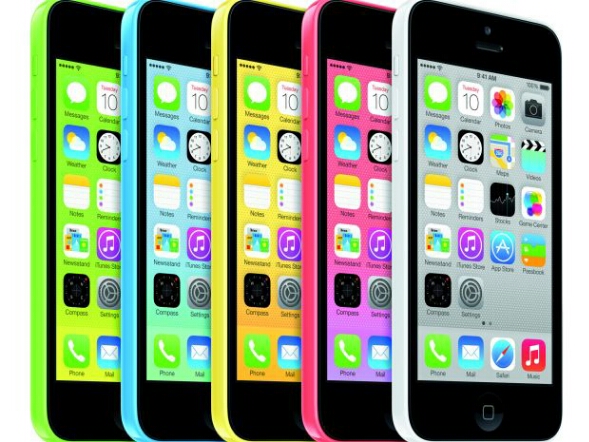 A quasi un anno di distanza l'iPhone 5C sembra essere diventato il vero iPhone 'economico'. Il taglio di prezzo é stato abbastanza importante, siamo ora a 429€ per la versione, ahimè, da soli 8 GB. Il 5C é già stato abbandonato dopo un solo anno, ma vi posso assicurare che non si tratta affatto di un prodotto da scartare, anzi per certi versi personalmente lo ho trovato migliore del 5S. Il suo difetto più grande era senza dubbio il prezzo, nessuno ...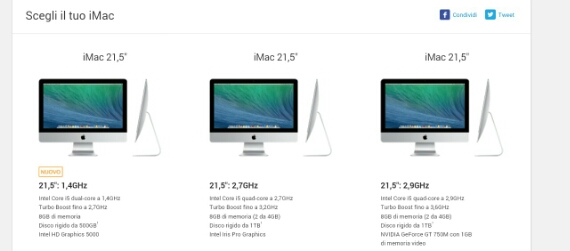 Un po' in sordina oggi Apple ha inserito nello Store un nuovo modello di iMac leggermente più economico. Ovviamente la riduzione di prezzo è dovuta al depotenziamento di alcuni componenti come il disco rigido principale, ora da 500 GB, ed una CPU i5 dual core strozzata a 1.4 GHz. Prezzo? 1129€, circa 200€ in meno rispetto al modello base precedente.

CUPERTINO, Calif.–(BUSINESS WIRE)–Apple® today announced financial results for its fiscal 2013 fourth quarter ended September 28, 2013. The Company posted quarterly revenue of $37.5 billion and quarterly net profit of $7.5 billion, or $8.26 per diluted share. These results compare to revenue of $36 billion and net profit of $8.2 billion, or $8.67 per diluted share, in the year-ago quarter. Gross margin was 37 percent compared to 40 percent in the year-ago quarter. International sales accounted for 60 percent of the quarter's revenue. "We're pleased to report a strong ...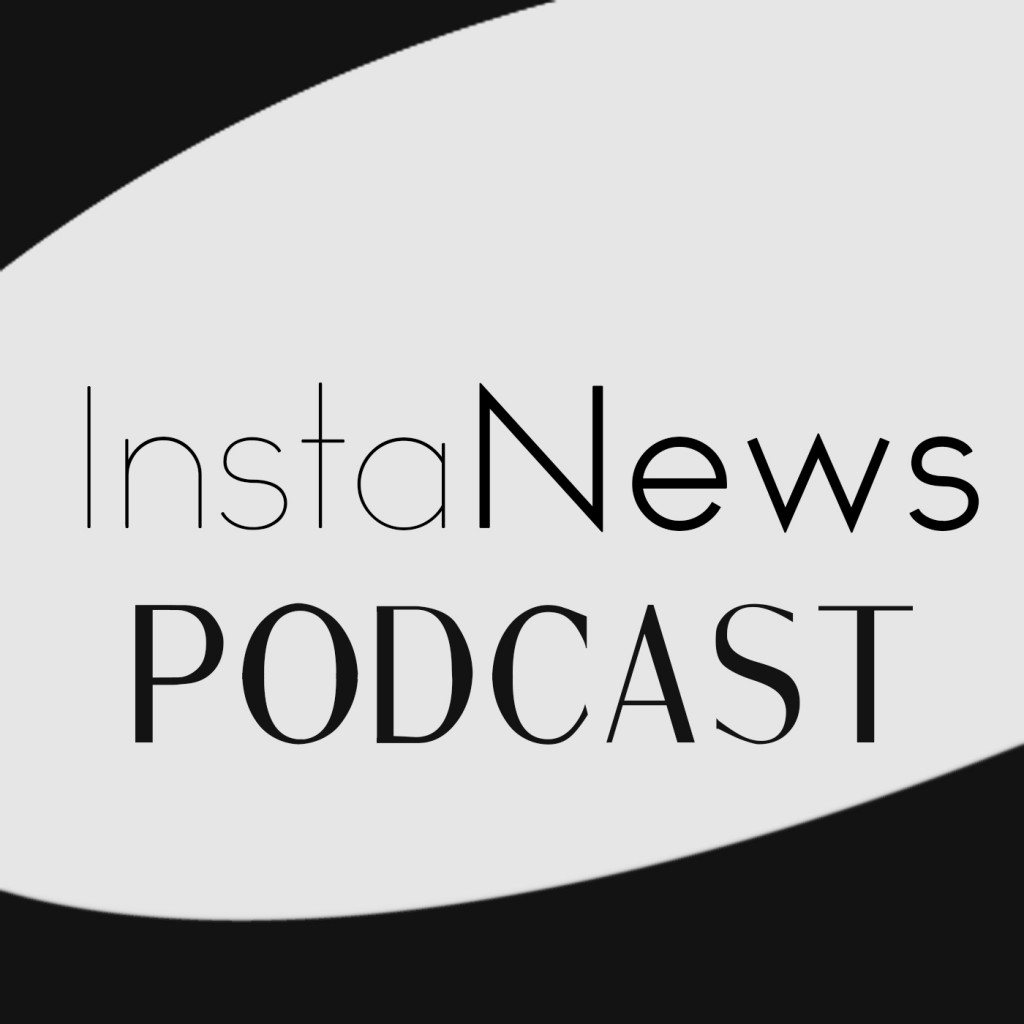 Nella settimana totalmente caratterizzata da Apple, Claudio non poteva che focalizzarsi su di lei, l'evento del 22 Ottobre e l'arrivo in Italia dei nuovi iPhone 5S e 5C. In questa puntata troverete un breve riassunto di tutto il keynote del 22 Ottobre con le varie novità hardware e software per poi parlare delle sensazioni che iPhone 5S e 5C hanno dato a Claudio durante il 'primo contatto' sul campo.
Apple cara mia, dove sei? Che iPhone 5 sia stato un altro ennesimo successo, non vi era alcun dubbio, ma ad oggi sempre più utenti iOS inizia ad orientarsi verso la concorrenza. Perché? Mancanza di vere innovazioni. Io posso anche costruire un telefono in platino, ma se il software mi rimane lo stesso di quello che usava mio nonno, ben presto mi scoccerò. Bisogna però anche dire che la diffusione di iPhone é stata dovuta anche alla sua semplicità d'uso, troppa secondo me. ...
Questa sera Apple ha rilasciato un minor update per iOS, nello specifico la versione 6.1.2. Viene risolto il bug che affliggeva Exchange e quindi ora non dovrebbero esserci problemi di batteria, o almeno non quelli troppo eclatanti. L'aggiornamento é disponibile per tutti i dispositivi che supportano iOS 6.1 o superiori. Lo avete ricevuto?
#fisheye #iphone #ipod #apple un gran bell'orologio (Scattata con Instagram)
Numero! Provateci anche voi! #iphone #apple (Scattata con Instagram)
#ipad #apple #diary #note (Scattata con Instagram)
Direi proprio un bel diario di scuola #apple #nerd #geek #school (Scattata con Instagram)
Tutto pronto #apple (Scattata con Instagram)
Pre #evento #apple giusto per non dormire in piedi (Scattata con Instagram)